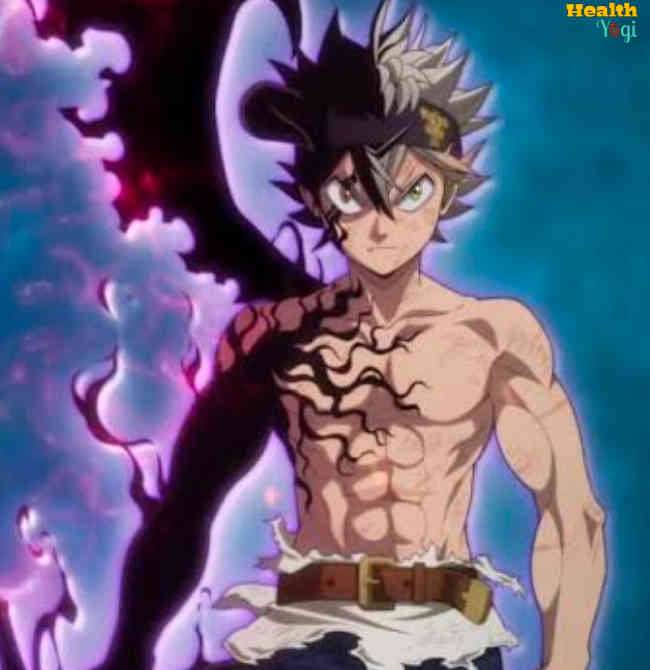 Asta Workout Routine: Train Like Asta From Black Clover: Asta is an anime character known for being the main protagonist of "Black Clover." Like any anime character, Asta started as a weak and miserable character, which later turned out to be the most substantial character.
Besides the powers, Asta also got transformed physically and looked more bulked and stronger. While many love Asta, some even want a body like him. So if you also want the Asta workout routine, keep reading.
Asta Body Stats
| | |
| --- | --- |
| Height | 5 ft 4-5 inch |
| Weight | 55-58 kg |
| Age | 15 in the first episode, and at this moment, Asta is around 17 years  |
| Chest | 41-42 inch |
| Waist | 30 inch |
| Biceps | 13-14 inch |
Also Read: Izuku Midoriya Workout Routine
Asta Workout Routine
Asta is undoubtedly the most intriguing character you will get to see. He has a good storyline; I know it looks dull at the start, but so did the Boruto series, but guess what? Now people like how the character is getting evolved. It's the same thing with Black Clover; in the start, Asta sucked, but now he is insanely strong. So the question of how can you achieve a body like Asta, and if it's even possible to get a body like Asta?
The muscles that you see Asta having are mainly because of how he trains and handles his heavy sword that Asta trains with during his training. So yeah, that's one hell of a strength training going on there, and then he also does other training. So, is it possible to get a physique like Asta? Well, anything is possible; I mean, you won't be anyone to become demon-like like Asta, but you surely will get stronger.
So we will be doing weight training and strength training mainly as that will help you gain muscles like Asta. Then we will also focus on other workouts like cardio for stamina and endurance and finish it off with some core workouts that will help you get a great core. Also, unlike other muscles, you can train your core as much as you want. So I would suggest doing an overall five-day workout routine divided into two training patterns.
Asta workout includes:
Cardio
In cardio, we will be doing interval training for about 30 minutes; I suggest doing 15 minutes on the treadmill and then finishing off with a hydro-rowing machine. You can adjust the timing according to your preferences, but I like the 30 seconds sprint with one-minute moderate speed intervals.
Core
This routine will be a circuit routine focusing on your core muscles. We will be doing a quick 15-minute routine.
Circuits: 3
Exercises in each circuit: 7
Reps: 30 seconds
Rest time after the whole circuit: two minutes
Crunches

Resistance hanging leg raises

Side to side hanging resistance leg raises

Plank ball in and out

Plank twister

Plank hold

Side plank to a crunch
Evening Routine
In the evening routine, we will do four days of weight training. This routine will focus on various body areas on a particular day and give you a good workout routine. 
Sets: 3
Reps: 15,12,10
Monday
Push-ups

Pull-ups

Bench press

Dumbbell flyes

Lat pulldowns 

Cable rows

Shoulder press

Lateral raises

Shrugs
Tuesday
Squats

Jump squats

Weighted squats

Barbell front squats

Leg press

Lunges

Leg extension

Stiff-leg deadlift
Thursday
Wide grip push-ups

Diamond push-ups

Biceps dumbbell curls

Barbell curls

Hammer curls

Triceps pushdowns

Triceps bench press

Triceps dumbbell kickbacks
Friday
Smith machine squats

Hack squats

Crusty lunges

Skater lunges

Hip thrusters

Hip abduction

Calf raises

Hyperextension
That's all for the Asta workout routine.
Also Read: Monkey D. Luffy Workout Routine