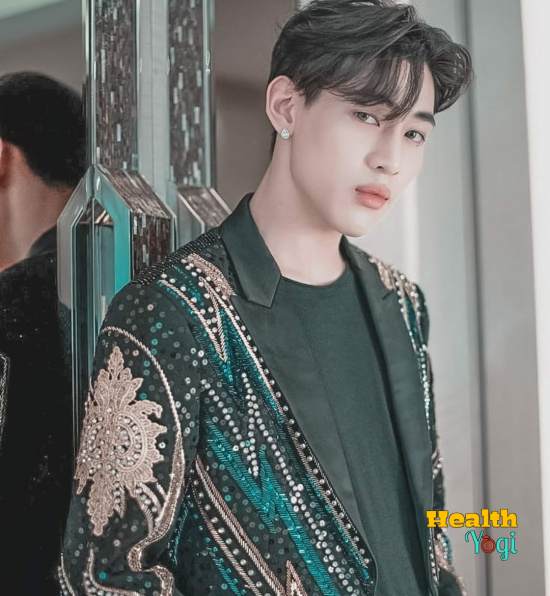 BamBam Workout Routine and Diet Plan: BamBam is a Kpop singer and a member of the band GOT7. Recently, the famous singer turned 23 years, so for all the kpop fans, it's excellent news. If you are a kpop fan, then there are few groups that you have to know, like; BTS, EXO, GOT7, Super Junior, etc.
Now, when you are a GOT7 fan, there is no way that you can miss that slim and fantastic body of the Thai singer BamBam. So if you also want to know the BamBam workout routine and diet plan, don't worry,  I got you covered.
BamBam Body Stats
| | |
| --- | --- |
| Height | 5 ft 10 inch |
| Weight | 60 kg |
| Age | 23 years |
| Blood type | B |
| Zodiac sign | Taurus ♉  |
| Others | Under review |
Also Read: South Korean Singer Lisa Workout Routine and Diet Plan
BamBam Workout Routine
The BamBam work out routine is mostly like any other Korean singer and idol routine. BamBam is always busy with his group doing practice and performing. The Thai singer came to Seoul alone to just become an idol, and since ten years old, he has done nothing else but singing, dancing, and performing.
BamBam Workout Includes"-
Performing
All of that performance may sound easy when we talk about other singers, but not when we are talking about Kpop idols. As they have a lot of singing and dancing involved in the whole performance, so they burn like an immense amount of calories than any other singer in the world.
Dance Rehearsals
They can perform that well only because of the weekly dance practice they have to do. Whether BamBam is on tour or not, the weekly dance practice is necessary, as that's what makes you a Kpop idol.
Each dance practice session can go anywhere from an hour to two smoothly, of course, there are breaks in between, but still, the practice is intense enough to burn more than 500 calories to 1000 calories per session, sometimes even more.
Does BamBam go to the Gym?
Now there was one time where he came on V-live and talked to his fans, took all of them to the gym, and also stated that I have never been to a gym before, and it turned out exactly how he said.
BamBam in that live stream started with doing some running on the treadmill, although after a while, he stopped and said I'm tired. So in that live session, he then finished by teaching everyone there how to dance.
This is all about BamBam Workout Routine.
Also Read: Singer Rosé Workout Routine and Diet Plan
BamBam Diet Plan
This part is my favorite when it comes to Kpop idols, believe it or not, they have the craziest diet plans ever. I couldn't find out the actual diet plan of BamBam, I would guess because there isn't one. The only thing I envy about Kpop idols is that they eat so much and almost everything and still stays fit and healthy.
Well, just like any other kpop idol BamBam is no different at all; he also loves to eat all kinds of food, which includes healthy eating and unhealthy food as well. BamBam takes a balanced diet, I guess, to maintain his body shape.
If he doesn't do that, then the BamBam metabolism rate must be fast. So yeah, that's it, for his workout information, also in the end don't forget to drink more than a gallon of water every day. This is all about BamBam diet plan.
Also Read: Singer Halsey Workout Routine and Diet Plan