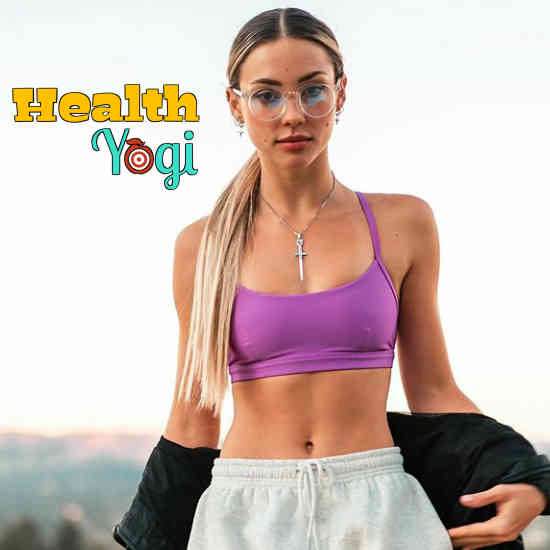 Charly Jordan Diet Plan and Workout Routine: Charly Jordan is a musician and singer known for her songs like Blackstrap Molasses, Love Sets Me Free, Wanna Go, etc. Charly also gets known for being one of the most fitness influencers and always giving tips on how to stay fit. 
She is one of the most qualified athletes and people that like to stay with and work out regularly. If you also want to have a Charly body and want to learn the secrets about the Charly Jordan workout and Charly Jordan diet plan, then keep reading.
Charly Jordan Body Stats
| | |
| --- | --- |
| Height | 5 ft 8 inch |
| Weight | 56 kg |
| Age | 21 years |
| Breast | 33 inch |
| Waist | 24 inch |
| Hips | 34 inch |
Also Read: Bethany Mota Diet Plan and Workout Routine
Charly Jordan Workout Routine
Charly loves to workout and stay fit and even has her fitness program, which is six weeks long, and anybody can do that by just going to her website and signing up for that. 
She loves to influence people, and the website is all about how anyone can workout without even going to the gym in their home.
Now about what she does in her daily routine is a mixture of bodyweight training, circuit training, weight training, and boxing. Like recently, Charly shared this boxing post on her Instagram a few weeks ago where she is learning boxing skills and trying something new, and that's what keeps her fit.
Charly Jordan Workout Includes:
Stretches/Warm-up/Yoga
Charly does stretches and warm-up exercises before starting to work out. It takes maybe like 10 to 15 minutes maximum when she is doing a lot of times. That's important as that helps your body lose up and get the blood flowing in every part of the body. It reduces the risk of injury and ending up with sprains.
Also, she posted in 2019 that she takes 10 minutes in the morning to do yoga and different breathing and mediation exercises. Yoga, we all know that it's super beneficial and gives you many benefits other than just keeping you physically fit and healthy. So it would help if you indeed did these workouts.
Circuit Routine
Around half a year ago, Charly shared her one of the circuits' routine for her legs and lower body. You can see the video on her Instagram; the way is quite good and will work. Charly does all the exercises in that with ankle weight. So she starts with a stretch and warm-up workouts and then put on ankle weights and do these workouts that she showed in this video.
Cardio
As we saw in the video, Charly ended it with light cardio, which helps a lot to be in shape. The cardio workout will burn extra calories, and especially after the training, when your metabolism rate is high, it will be more effective. 
You can do any cardio workout like jump rope, running, biking, stair masters, rowing machine, etc. Keep the length of the cardio to 15 to 20 minutes for best results.
That's all for the Charly Jordan workout routine.
Also Read: Krystal Jung Diet Plan and Workout Routine
Charly Jordan Diet Plan
The Charly Jordan diet plan is not very clear and out like her workout, but we know a few things. Like how it maintains a strict diet, it contains a lot of water, fluids, minerals, vitamins, fruits, chicken, veggies, etc. So we will also follow a routine that includes most of that stuff and keep our calorie intake below 1.8k to 2k calories a day.
Charly Jordan diet includes:
Breakfast
Eggs

Avocado

Oatmeal with fruits and almond milk
Snacks
Protein smoothie with berries, almond butter, and banana
Lunch
Chicken breast (250 gm)

100 gm rice

Asparagus or kale
Evening Snack
Spinach, berries, and kale smoothie
Dinner
Salmon or turkey (250 gm)

Veggies

Salad
That's all for the Charly Jordan diet plan.
Also Read: Luis Fonsi Diet Plan and Workout Routine