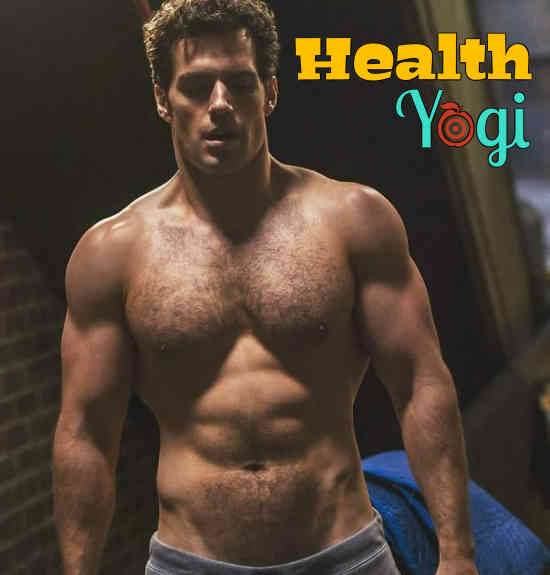 Henry Cavill Workout Routine [2021]: Henry Cavill: the best superman ever born in the history of DC Comics. Henry Cavill is not just a regular guy; he's the best and foremost the beast who works out as very few people in the Hollywood industry. He's mostly known for the role of Superman and also has done many blockbusters hits like Mission Impossible, Justice League, Immortals, Night Hunter, The Witcher, etc. 
With the immense talent, this actor also had the tremendous will power and hunger to stay on top. No matter if it's his career or health and fitness: if you also want to know the Henry Cavill workout routine, keep on reading.
Henry Cavill Body Stats
| | |
| --- | --- |
| Height  | 6 ft 1 inch |
| Weight | 93 kg |
| Age | 37 years |
| Chest | 44 inch |
| Waist | 32 inch |
| Biceps | 16½ inch |
Also Read: Ben Affleck Batman Workout Routine and Diet Plan 2020
Henry Cavill Workout Routine
Henry Cavill is one of the most incredible actors when it comes to body physique and superhero roles. I'm sure all of you would have heard the rumor about Henry Cavill not working as a Superman anymore, as they did to Ben Affleck.
However, there is no way that Henry will get shaped. No other person can look as close to a bodybuilder as he does without taking steroids in this industry. Henry Cavill works out like crazy; his workout is so intense that it almost seems impossible with all the work and shoot he does.
Men's Health went to Cavill and his trainer Rienzi, also Dwyane The Rock Johnson's coach. They went to search what Henry is doing for the Witcher series. Cavill told them that he wakes up at five and goes for a cardio routine in that interview. When he hits the weight, it's all about going hard at every set and every rep.
Cavill mentioned some of his workouts in the interview, and Cavill also told them that these workouts do not get meant to get done as one routine. These are exercises that he does, which you can incorporate with your workout routine at the appropriate time and day. Cavill also says that not everyone is a superman, which is alright. Everyone has his limits, and it's okay to take it at your own pace. The exercises that Cavill mentioned to Men's Health are:
Henry Cavill Workout:
3 x 10: Romanian Deadlift (pause for 2 seconds and 4 seconds negative)

3 x 10: Hyperextension on Hams Machine (hold for 2 seconds at the top)

3 x 30 seconds: Oblique Static Hold

3 x 15: 3-way Shoulder Raise

3 x 10: half-isolated alternating dumbbell curls
Also Read: Jason Momoa Workout Routine and Diet Plan [2020]
He was now looking at his workout routine that he shows and post on Instagram and other platforms. It's more of a mixture routine that Henry Cavill does, mostly it contains Olympic lifting, weight lifting, functional training, cardio, resistance training, strength training, etc. All of these workouts are divided and made in a way by his trainer, which will benefit the actor for the role he has to play.
When it comes to DC movies or series like The Witcher, Henry takes his muscle mass to the highest and makes sure he looks healthy and ready for the role. So the exercises like he mentioned earlier will be used where a lot of muscle movements and weightlifting are involved.
However, when he has to play roles as he did for Mission Impossible, Cavill was leaner than the Justice League movie. There he increases and focuses on exercises like functional training, Olympic lifting, cardio, and strength training. That's all I have about his routine; I don't want to give exercises from my side, as I don't think it would be great for beginners. Still, I would recommend sticking to the workout and following a strict diet to get the best and fastest results.
That's all for the Henry Cavill Workout Routine.