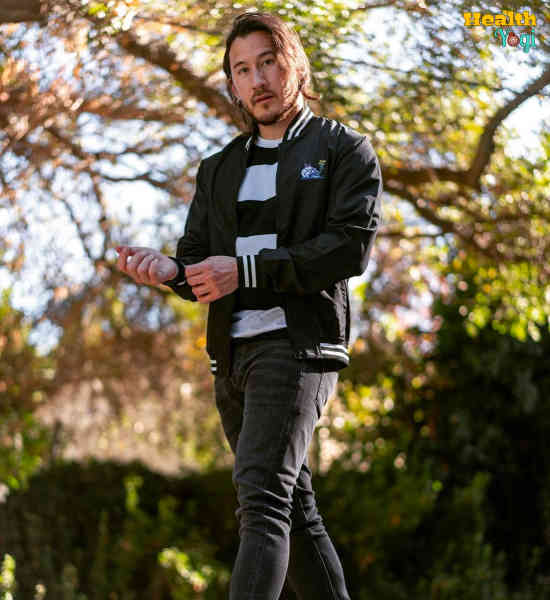 Markiplier Workout Routine and Diet Plan: Markiplier is a YouTuber with over 28 million subscribers and gets widely recognized in many nations. Markiplier also has an immense views count of over 15 billion on his YouTube channel; isn't that amazing? Usually, he puts gaming content, but his content also contains vlogs, challenges, etc.
Markiplier also gets known for his incredible body shape; he likes to keep himself fit, and it's been many years since he got famous, but he still looks the same. So if you also want to know the Markiplier workout and the Markiplier diet plan, keep reading.
Markiplier Body Stats
| | |
| --- | --- |
| Height | 5 ft 9 inch |
| Weight | 78 kg |
| Age | 31 years |
| Chest | 42 inch |
| Waist | 32 inch |
| Biceps | 15 inch |
Also Read: Jacksepticeye Workout Routine and Diet Plan
Markiplier Workout Routine
Markiplier workout routine is not that difficult to find; it was no trouble to get details about how Markiplier keeps himself fit. The things that Markiplier does are quite simple, but it will affect you only when you are doing it almost regularly or at least six days a week.
Consistency is the key here, and that's why Markiplier hasn't looked any different in these many years. The workouts that he does gets divided into morning and evening. In the morning, he mostly follows a circuit routine, then in the evening, Markiplier does a lot of cardio to stay in shape.
Like in this video of 2018, he showed his workout routine. Markiplier does a DVD workout of 30 minutes that he has gotten used to so much that he can't stop. Even in an interview with Vanity Flair, he stated that he is still doing the DVD workout in the morning and the evening; he goes for a run for an hour. Markiplier used to go with the Nike run club, but he changed it to Zombies now. That's the last update of Markiplier's workout. 
However, this video got posted by Markiplier on Instagram around that time, where Markiplier is doing a battle rope workout. If you think Markiplier has a lot of equipment that includes Bosu ball, kickboxing sparring stand, steps, etc. So why does he only do that? Well, even I don't know, but maybe it's her Girlfriend's equipment that Amy uses for her workout.
However, I will still say he does at least some work out with them. So I would recommend that you do his morning workout routine, including 20 minutes of boxing and kickboxing with 10 minutes of exercises like battle ropes, planks, etc. If you don't have the equipment, then you can follow a simple DVD workout of beach body.
In the evening, follow the same routine as Markiplier, and run at a moderate pace that you can maintain for an hour. If you are a beginner, focus on doing a beach body workout and 20 minutes of running in the evening and slowly increasing the duration when you gain stamina.
That's all for the Markiplier workout routine.
Also Read: PewDiePie Workout Routine and Diet Plan [2020]
Markiplier Diet Plan
In the same interview with Vanity Flair, Markiplier told them that he woke up and exercised, and then after he feeds the dogs, he eats his breakfast. In breakfast, Markiplier likes to eat eggs and other foods that he didn't mention. Markiplier also said that he started tracking the food that he consumes nutrients he is getting. Markiplier also cleared that he doesn't want to lose weight or anything; it's just to make sure he doesn't gain extra weight.
He stays outside, mostly making videos and recording with friends, so the lunch is something from outside. Around 5, Markiplier would have his dinner, which Markiplier likes to cook, but he usually picks something up when he is out. It's not healthy most of the time, but sometimes he does get healthy food, although that happens rarely; that's what Markiplier stated.
That's all for the Markiplier diet plan.