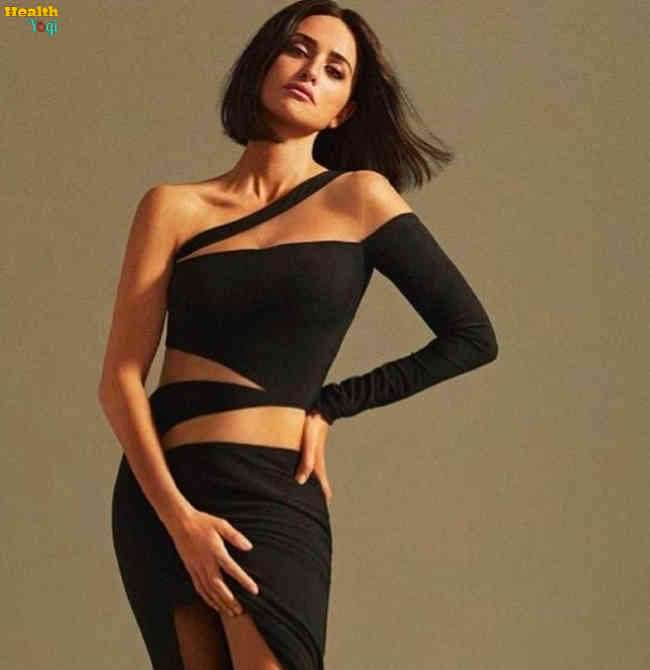 Penelope Cruz Diet Plan and Workout Routine: Penelope Cruz is an award-winning actress known for her movies like Parallel Mothers, Jamón Jamón, Pirates of the Caribbean, Vanilla Sky, etc. Also has modeled for many photoshoots and brands.
She is also well known for her body physique and has covered many magazines with her slim and toned body figure. So if you also want the Penelope Cruz workout and the Penelope Cruz diet plan, keep reading.
Penelope Cruz Body Stats
| | |
| --- | --- |
| Height | 5 ft 6 inch |
| Weight | 52 kg |
| Age | 47 years |
| Breast | 33 inch |
| Waist | 25-26 inch |
| Hips | 34 inch |
Also Read: Salma Hayek Diet Plan and Workout Routine
Penelope Cruz Workout Routine
Penelope Cruz is indeed one of the best actresses around the world has won Academy Awards and been nominated for countless of them. We saw her doing incredible performances in movies like Parallel Mothers, Pirates Of The Caribbean, Vanilla Sky, and others. However, many people also get known and admire the other thing that many people admire is her fit and toned body shape, even when she is 47 years old.
So how is Penelope Cruz able to keep herself active and keep herself in that smooth and beautiful body figure. Well, I did find the answer to that question, and it's in her love for dancing and yoga. In an interview that Women's Health magazine cover, you can see her telling how she still loves dancing and doing ballet. Penelope Cruz also stated that gym is not her thing. However, she does enjoy dancing discipline, which she loves.
Penelope Cruz workout includes:
Bikram or Hot Yoga
Bikram yoga is a type of hot yoga, so if you want, you can start doing it for 90 minutes a day, join the classes 3-4 days a week, and get an excellent body shape. However, I recommend doing an hour of yoga every day if you want to make yoga a primary part of your active lifestyle.
It helps you get a toned body shape and also helps you get a tremendous flexible body shape. Bikram yoga mainly helps you work your lower body more and also helps you increase the metabolism rate that surely helps you stay well in life and helps in weight loss.
Ballet
Ballet is one of the things that Penelope has been doing for a while and still goes for the dance session when she can. That's also one of the reasons why she is so active and fit, and her legs are so toned. So yeah, you should also attend an hour class of ballet or barre for about 3-4 days a week. It will help you get a body posture like Penelope Cruz, increase flexibility, and work your lower body more than any other workout. Ballet is also a great workout to burn calories and get you that peach-shaped butt while also toning your core a lot.
That's all for the Penelope Cruz workout routine.
Also Read: Scarlett Johansson Diet Plan and Workout Routine
Penelope Cruz Diet Plan
Penelope Cruz likes to eat many fruits, veggies, and protein, primarily from free-range animals, including chicken, turkey, etc. She has left smoking and rarely drinks alcohol, controlling the dairy and sugar. So yeah, Penelope Cruz has a very healthy diet. Now let's see a diet you can follow to get a body like Penelope Cruz.
Penelope Cruz diet includes:
Is Penelope Cruz a Vegan?
No, Penelope Cruz is not a Vegan.
Breakfast
Oatmeal with almond milk, fruits, walnuts
Snack
Lunch
Chicken breast

Veggies

A small bowl of rice
Evening Snack
Dinner
Turkey, Tofu, or chicken breast

Veggies
That's all for the Penelope Cruz diet plan.