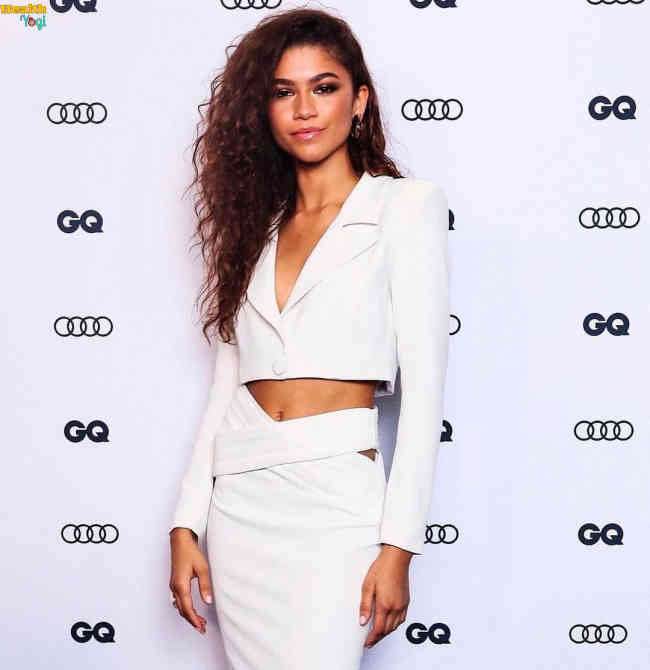 Zendaya Diet Plan: Zendaya is an actress and singer known for her roles in movies and TV shows like Shake it up, Euphoria, Spider-man, Dune, The Greatest Showman, K.C. Undercover, Malcolm & Marie, and many others. Zendaya is undoubtedly one of the biggest stars, and Zendaya also has a very lean and slender body shape.
Zendaya is also known for her body physique, and about that, I already did an article, so do read what Zendaya likes ro do in her workout routine to stay fit. Now it's time for her diet plan, and if you also want the Zendaya diet, keep reading.
Zendaya Body Stats
| | |
| --- | --- |
| Height  | 5 ft 7-8 inch |
| Weight | 50-53 kg |
| Age | 25 years |
| Breast | 32 inch |
| Waist | 23-24 inch |
| Hips | 33 inch |
Also Read: Bella Thorne Workout Routine and Diet Plan
Zendaya Diet Plan
Zendaya is undoubtedly one of the people you will see almost everywhere. Like literally, Zendaya is almost everywhere and working so hard. Zendaya recently dropped her movies, and you can even check the list of her new upcoming movies for next year is already out. I would love to talk about her active lifestyle and work ethic, but we are not here for that. Instead, we will get you some answers for her diet and what Zendaya likes to eat daily. So let's get started:
As much as Zendaya stays active during her shoots of movies, sets, and recording studio, she also keeps her food active. That's also one of the reasons why I think Zendaya has a speedy metabolism, but again she is almost active for half of the day and sometimes even does a workout and training for her roles. So I can't give the entire credit to Zendaya genetics. So let's check this 24 hours with Zendaya that Harper's Bazaar covered.
In that interview, Zendaya mentioned her food habits, what she usually eats during her day, and what she likes. Zendaya is a vegetarian, so she doesn't consume meat products. However, she is not a vegan, so Zendaya enjoys and eats a lot of cheese, ice cream, fries, etc. I do know this because of this article from Women's Health. Well, before we get into exactly how Zendaya eats, let me tell you this right now that she doesn't have a good diet.
If you think Zendaya gets many healthy foods in her daily diet and eats in moderation. It's not true; Zendaya eats how she wants and wants; although her day only consists of two main meals and snacks, I still won't recommend everyone have that diet, as it might not work for your body. So I will be giving you a healthier choice with her original diet that you can follow to get a body like Zendaya. Now, what does she eat? First, let's check out the food routine that Zendaya gave in Harper's Bazaar.
Zendaya diet includes:
Is Zendaya a Vegan?
No. Zendaya is not a vegan, but she is a vegetarian.
Breakfast
Well, breakfast starts with everything that contains Nutella. Zendaya is lovely and eats it with pancakes and berries for her breakfast.
Healthy choice?
You can also switch to a healthy version of pancakes where you can eat blueberries and oatmeal and moderate the ratio.
Lunch
Zendaya is always working, so it's not like she has a lot of time to cook, so her lunch is snacks. Of course, whatever snacks Zendaya can find on the set, she will eat that food.
Healthier choice?
Since we have a vegetarian meal, I suggest eating lentils, sprouts, rice, and salad.
Dinner
Zendaya usually has a list of fast-food restaurants and orders from wherever she eats for dinner. It can be anything from grilled cheese sandwiches and fries to veg burgers and onion rings.
Healthier choice?
I suggest eating foods like stir-fried veggies, salad, pasta, soup, etc.
That's all for the Zendaya diet plan.
Also Read: Hunter Schafer Diet Plan and Workout Routine