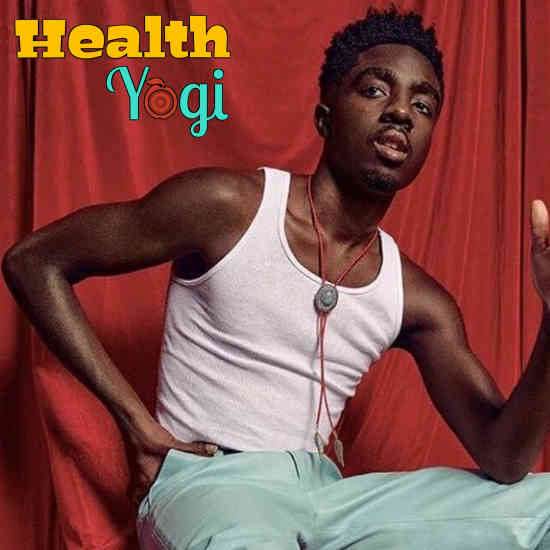 Caleb McLaughlin Workout Routine and Diet Plan: Caleb McLaughlin is an actor known for playing Lucas in Stranger Things. He has also been part of other movies and shows like Concrete Cowboy, The New Edition Story, Final Space, High Flying Bird, Dora, The Lost City Of Gold, etc. Caleb gets known for his acting skills. 
However, Caleb is also inspiring people to do workouts and stay fit for a while now. I'm sure you saw the planet fitness project he has started; well, that kind. So if you also want to learn more about the Caleb McLaughlin workout and the Caleb McLaughlin diet plan, keep reading.
Caleb McLaughlin Body Stats
| | |
| --- | --- |
| Height | 5 ft 8 inch |
| Weight | 60 kg |
| Age | 19 years |
| Chest | 41 inch |
| Waist | 30 inch |
| Biceps | 14 inch |
Also Read: Gaten Matarazzo Workout Routine and Diet Plan
Caleb McLaughlin Workout Routine
Caleb is quite an athletic person and always stays active and ready for working out. However, as he's just in his teenage years, Caleb doesn't go to the gym. His workout is more of a natural work out that he achieved by playing sports and doing some basic bodyweight workouts.
Caleb also has started a project with Planet Fitness, where he's the brand ambassador and telling people to stay healthy and fit. He has shared many posts, and the previous year before September 1st, it even had a free membership for 15 to 18 years-old kids. What an excellent way to help people who want to try out the gym and get fit.
In the People magazine interview, Caleb tells them that he does work out every day by playing sports and doing push-ups at home. He also shows his skills in many of the videos on his Instagram page. Caleb plays a lot of basketball, and that's his favorite sport to play. That's why he also has achieved such an excellent height and built.
Caleb also shared this workout routine on the planet fitness FB page. He is doing workouts in his house and showing people how they can stay fit at home; you can watch the video here; in that video, Caleb starts with a quick warm-up and finishes his workout with various bodyweight exercises. So now let's see somethings you can do to get a body like Caleb.
Caleb McLaughlin workout includes:
Cardio
As Caleb plays a lot of basketball, that works as a cardio routine for him. However, if you don't want to play a sport, you can always do a cardio workout to get a similar shape. I would say that running 3 to 5 miles a day would be enough to get you in a form like Caleb in a few weeks. You can also do another workout like biking, elliptical machine, hydro-row, etc. 
Bodyweight Training
Caleb told the people that push-ups help him to grow muscle and look better. You can also do many push-ups and follow his home workout routine that Caleb showed on the Planet Fitness Facebook page. You can also follow these exercises that will give you the best results:
Sets: 3
Reps: 20
Rest time: 30 seconds
Mountain climber

Squats

Push-ups

Pike push-ups

Star jumps

Crunches

Leg raises

Plank hold
That's all for the Caleb McLaughlin workout routine.
Also Read: Sadie Sink Workout Routine and Diet Plan [2020]
Caleb McLaughlin Diet Plan
Caleb doesn't have a specific diet plan that he likes to follow. He makes some healthy choices, and the workout is enough to keep him healthy. So there is no need for Caleb to go on a rigorous diet. If you want to get a body like Caleb, you can be regular with your workout and eat in moderation.
Even if you're going to eat junk food or fast food, make sure you control it and keep it down to maybe two times a week. Also, drink as much amount of water you can throughout the day. Also, make sure you switch your snacks to healthy snacks. As long as you can take care of that, you will be able to get lean and muscular like Caleb.
That's all for the Caleb McLaughlin diet plan.
Also Read: Natalia Dyer Workout Routine and Diet Plan [2020]