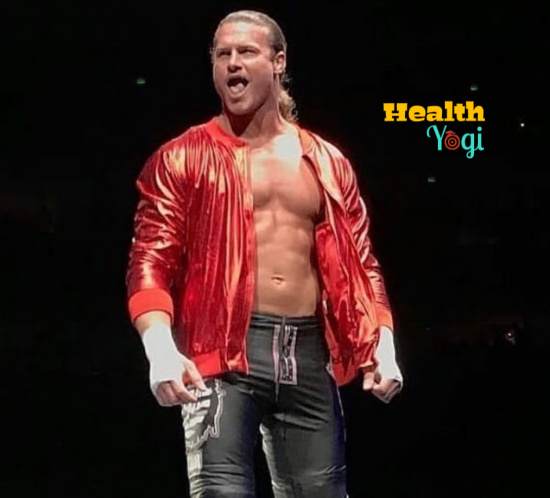 Dolph Ziggler Workout Routine and Diet Plan: Dolph Ziggler is a WWE superstar that has been there for over a decade and has won many titles like the world heavyweight championship, the Intern-continental championship, and the United States championship.
He is also one of the fittest and fastest athletes in the whole WWE universe, so let's see the Dolph Ziggler workout routine and diet plan, which makes him the best athlete.
Dolph Ziggler Body Stats
| | |
| --- | --- |
| Height | 6 ft |
| Weight | 99 kg |
| Age | 40 years |
| Chest | 44 inch |
| Waist | 34 inch |
| Biceps | 16½ inch |
Also Read: Roman Reigns Workout Routine and Diet Plan
Dolph Ziggler Workout Routine
Dolph is an incredible athlete; he loves to stay fit and exercise regularly; he has rarely skipped any workout day since he has been in WWE. It is why Dolph has this long-lasting career that many superstars would die to have in their life. When it comes to staying fit, Dolph likes to work out in different ways than other athletes.
Even though Dolph looks super bulked up, he still likes to do a lot of cardio workouts and High-Intensity Interval Training; his exercises get personalized in a way that helps Dolph get a high-calorie burn workout and while doing that he can focus on building muscles as well.
Dolph Ziggler workout includes:-
Dolph Ziggler also has this secret of working out that he follows, Dolph workout without eating anything before the workout. Dolph even talked about this in the Men's Journal magazine, where the Men's interviewed Dolph about his conditioning. In that article, Dolph stated that he likes to work out on an empty stomach, which helps him lose a lot of weight and burn calories.
Dolph workout contains a mixture of cardio, weight training, and core exercise. You can see one of the workout examples that Dolph has shown in work out with Sheamus, who is another vast WWE superstar and also has a YouTube channel where he runs a practice out series called Brave Change. You can see the video by clicking right here if you want, but I will explain it briefly here.
Dolph starts with warm-up runs on the treadmill; he likes to run on the full-incline level, and Dolph usually runs two-minutes at a moderate pace and then sprint for 30 seconds, which helps him get that heart rate up. After that, he starts his workout, does two exercises, goes back to the treadmill, and does two more activities, and then again, it's the same and ends it with a core workout routine.
Round one
Reps: 20
Rest: no rest at all
Treadmill for 15 to 20 minutes with interval training 

Machine lateral raises

Machine delt flyes

Standing Butterflies flyes (you may call it different in your region)

Repeat the weight exercises again
Round two
Reps: 20
Rest: no rest at all
Treadmill for 15 to 20 minutes with intervals training

Machine flyes

Machine chest press

Repeat the weight exercises again
Round three
Rest: no rest at all
Treadmill for 15 to 20 minutes

Bar torso twist

Pulse crunches combos (watch the video)
Dolph Ziggler Quarantine Workout
Dolph has even shot a quarantine workout routine that you guys can watch do, in that routine, he has done a few weight exercises and also has shown a lot of body weights exercises. So it's beneficial for everyone. However, it's an advanced workout routine that Dolph himself does, so do not try this until you are an outstanding athlete, to watch his quarantine work out, click right here.
That's all for the Dolph Ziggler workout routine.
Also Read: John Cena Workout Routine And Diet Plan
Dolph Ziggler Diet Plan
Dolph Ziggler's diet plan contains working out on an empty stomach and eating a massive meal after his workout. He's not a believer in eating before working out, Dolph also follows a diet plan of eating 70/30 ratio. He will be eating healthy 70% of the time, and the rest 30% of the time, he will eat what he wants. 
It works for Dolph as his workout burns many calories so that he can afford that 30% unhealthy eating. Dolph loves to eat lean protein like chicken, turkey.
Also, he loves to have veggies; a protein shake is a must for Dolph and other vitamins and supplements to get him going throughout the day. He also enjoys a cup of strong coffee, and he drinks a lot of water throughout the day. 
That's all for the Dolph Ziggler diet plan.
Also Read: Rock Dwayne Johnson Workout Routine and Diet Plan